Julia Balzer Riley, RN, MN, AHN-BC, REACE


Join Julia as she invites you on a journey of self-care for joy, humor and meaning making in health-caring.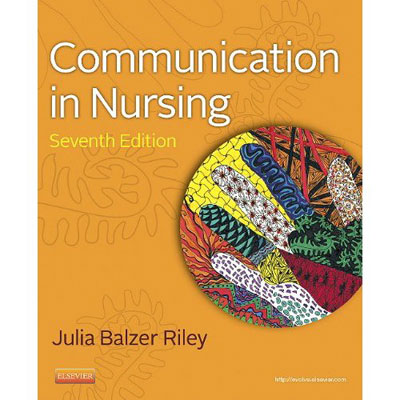 Seventh edition, 2012
Support your Staff's Health-caring Journey…new Keynote:

Capturing the energy of Compassion…the essence of health caring for self and other As I care for myself, so I care for the clients I serve. This programs invites you to explore the joy of moments of connection, small spaces in which you make a difference, that help you remember you are and why you are here….meaning making so vital that you are compelled to care for yourself with the same compassion. Julia will invite you to explore creative strategies for self-care for your body, mind, and spirit.

Nurse Speaker

Real Solutions for Real People

Think of Julia, Nurse Speaker, Keynote speaker, Educator, Facilitator, Author for association meetings, conventions, celebrations, or retreats.

She facilitates, teaches, and inspires participants to set goals and revitalize their professional and personal lives.

Nurse Speaker, Julia's hallmark is her down-to-earth, interactive style which engages the audience in sharing their wisdom and building solutions together.

Keynote speaker, Julia has distributed 55,000 magic wands internationally to add a touch of magic to life.

See her demonstrate a humor kit and learn strategies to build positive co-worker relationships.

Julia customizes Nurse Week seminars and designs retreats for leadership teams, managers, and clinicians.

Author of over 50 books, chapters and articles, her writing provides resources for participants to continue their journey to Re-spirit, Re-inspire, and Re-vitalize Author, Julia's Books include:


Communication in Nursing, Mosby, 2008,

The Gift of the Caregiver, Hartman Publishers, 2003

Customer Service from A to Z…making the connection, Hartman Publishers, 2003,

Humor at Work, C.S.P., 2003,

From the Heart to the Hands…keys to healthcaring connections, I.M.P.S., 1999,



Columnist for the Gulf Coast Times,

Julia teaches a course in "Complementary and Alternative Therapies for Professional Practice and Self-care" and "Expressive Arts in Healing…health promotion through the arts" at the University of Tampa

Julia teaches "Art in Small Spaces…art at the bedside" at the Ringling College of Art and Design

Listed in Who's Who of American Nurses, Who's Who of Human Service Professionals, and Who's Who of Entrepreneurs,

Certified as an Advanced Practice Holistic Nurse,

Registered as an Expressive Arts Consultant and Educator (REACE) by the International Expressive Arts Therapy Association.
---
Home | Meet Julia | Keynotes | Julia's Books | Client List
Moments of Connection | Spiritual Eldering | Expressive Arts in Healing
Julia Balzer Riley, RN, MN, AHN-BC, REACE
Constant Source Seminars
PO Box 438
Ellenton, FL 34222-0438
TEL: 941-776-8024
FAX: 941-776-8433
Email: julia@constantsource.com
Nurse Speaker, Keynote Speaker, Julia Balzer Riley, RN, MN, AHN-BC, REACE
Copyright © 2023 Constant Source. All Rights Reserved.

Webtivity Designs - Bradenton, Fl website design & development